Importing changes from a database.
If you have made a lot of changes in a real database as a result of testing and debugging you need to import these changes back to the project. You should use Reverse Engineer to do this. Click "Database" menu and choose "Reverse Engineer" to open Reverse Engineer dialog: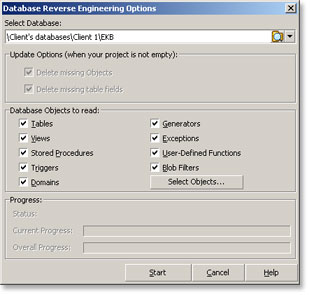 If you have made changes with only certain object type you could clear all flags except changed type. If you have a lot of objects in your database you'd better to choose only changed objects with "Select Objects" button.
Database Designer will made a new version for each imported object.